Caring Canines
What is their mission?
To enhance the quality of life through therapeutic interventions with our caring canines, their owners, and professionals.
How and when did Caring Canines begin?
Georgia Granger, our founder, started Caring Canines, a 501(c)(3) non-profit organization, in July of 2017. Caring Canines is the latest chapter in her continuing mission to help people.
Georgia founded her first AAT (Animal Assisted Therapy) organization in Tennessee in 1986 She developed and built Human-Animal Bond in Tennessee (HABIT), a sprawling organization through which certified animal-assisted therapy dogs worked with professional therapists on treatment protocols that addressed challenges as varied as head trauma, elder issues and autism.
Georgia founded Human Animal Bond In Colorado (HABIC) in 1993. She grew that organization to over 150 trained and supervised human animal teams participating in over 60 separate programs touching the lives of many including students, counselors, social workers, and teachers.
Who does this program benefit?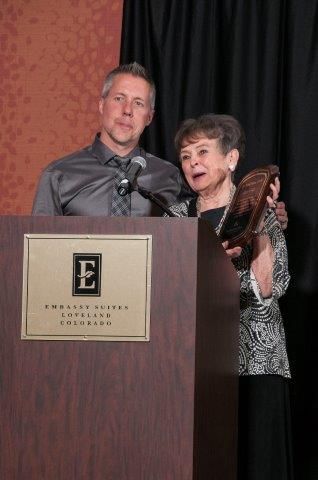 The program we use within Caring Canines is Animal Assisted Therapy (AAT). The students that work with us are referred to us by psychologists, social workers, counselors or special-ed teachers within each school.
We design each program to help the individual student. The technique we use is designed specifically for their needs. These are physical, emotional, social and cognitive needs.
Platte Valley – Colorado Youth Correctional Center: We work with incarcerated children, 11-21 years of age. Individual sessions with the counselor and human animal team provide time to express feelings and learn how to work appropriately with the dog which then transfers to humans. Sharing different perspectives to life which they haven't learned through their childhood helps them feel differently about their life. And hopefully helps them change their outlook (toward their life's goals), changing their lives to be more positive in feelings and understanding.
How to become a Caring Canines Volunteer?
All volunteers and their animals must attend a seven-week training course given by a dog trainer experienced in AAT (Animal Assisted Therapy). They must pass a rigorous test given by the dog trainer and observed by the president/founder to assure the safety and efficacy of all programs. Animals (consisting only of canines) are evaluated through a series of tests performed by our veterinarian to assure their behavior will lead to success, and will be absolutely safe. All procedures, training, tests, agreements with clients, and progress reports are supported with documentation. The candidate teams that pass all of these training and behavioral tests are well equipped to help people. For more information on how to join or donate click on the link below.